Sonepar has built an undisputed leadership position in business-to-business electrical product distribution, systems and services thanks to a unique combination of being family-owned, with a long-term horizon, best-in-class leadership, an engaged workforce, and demanding corporate governance.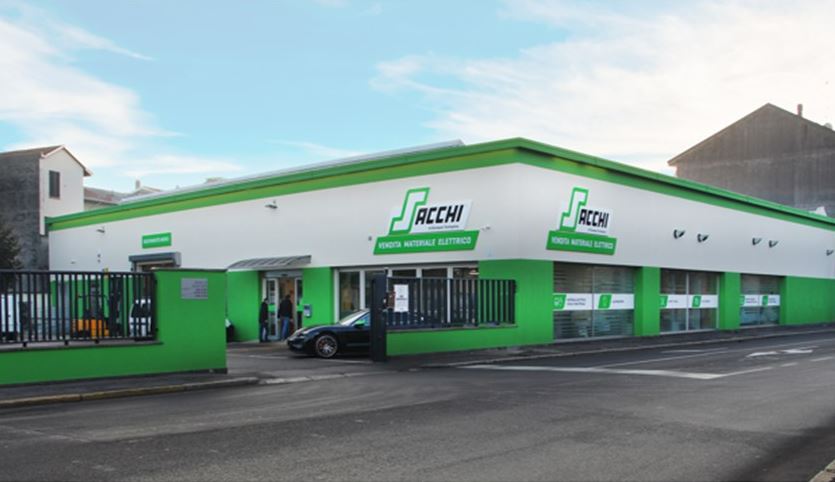 A key element of Sonepar's growth strategy
Over the past 20 years, acquisitions represent 60% of total growth and the group has made 200 acquisitions which have accounted for more than €10 billion of sales.
An unprecedented number of acquisitions in 2022
Sonepar completed a record 20 acquisitions, incorporating both generalist and specialist companies (industry, HVAC, utilities, photovoltaic), into its portfolio. They represent 183 new branches and 2,100 new associates joining the Sonepar family.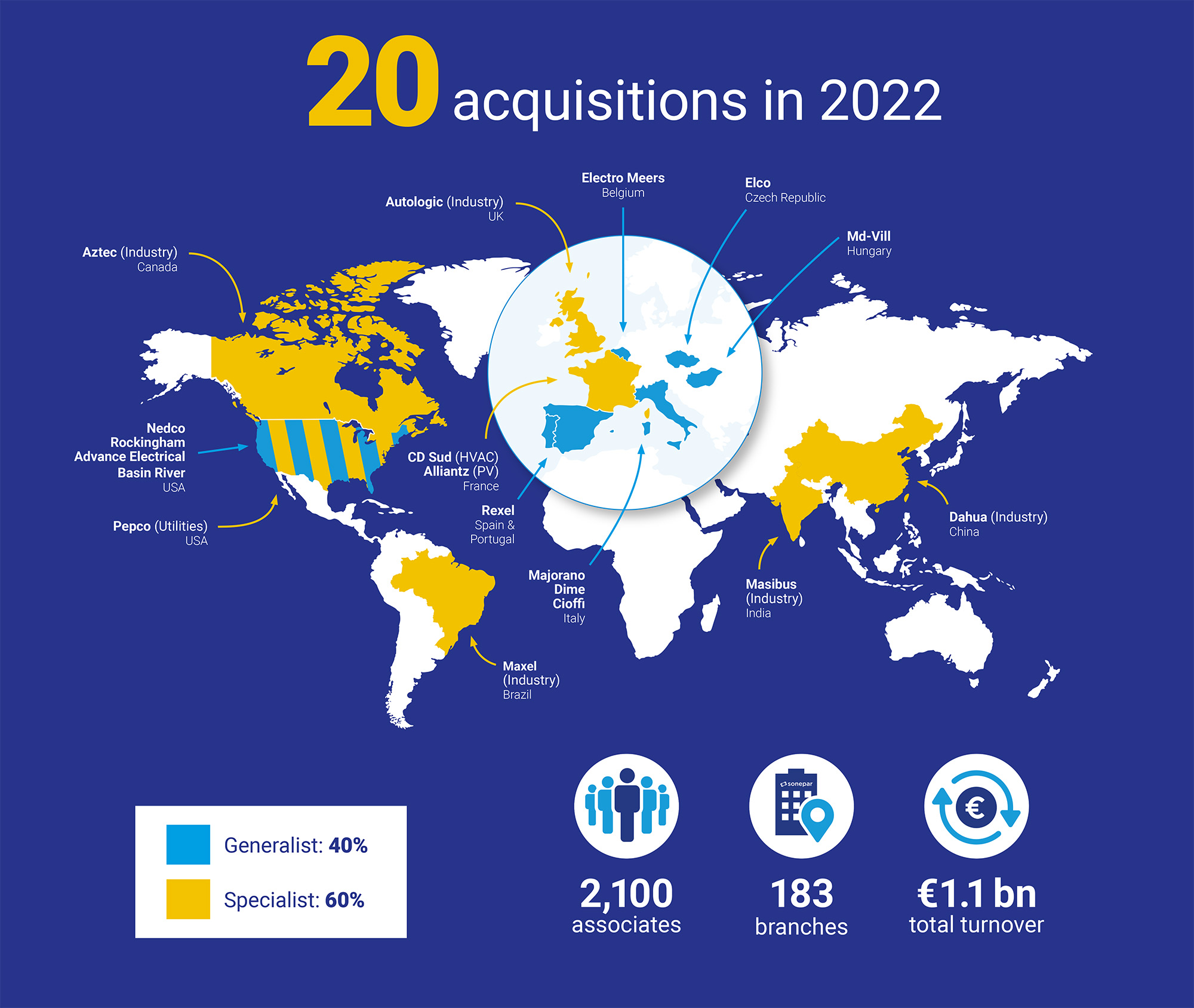 Benefits of joining Sonepar
We are always looking for new companies that are willing to join a family-owned group, where the diversity and well-being of our associates are valued the most, where we work based on a high level of compliance standards and common values, and where investing in our associates and teams is a priority.
3Bn€ investment in Supply Chain and digital leveraged across operating entities
CSR best practices leveraged across our Group
Opportunities for business owners and their people to develop through Sonepar's training programs
Long-term shareholder and financing opportunities
Open new business opportunities
Let's deep dive into Sonepar's Stories of Growth
Meet Sonepar associates telling their story. Stories from entrepreneurs, stories of growth, those are Sonepar's success stories.
Executive Committee
Get to know Sonepar's Executive Committee.
History
Founded in 1969, our journey to our leading position today has seen several key phases.
The Sonepar Brand
Who we are, how we behave, and what makes us different.