An independent, family-owned group
Founded in 1969 by Henri Coisne and his brothers, it has grown steadily while retaining its original entrepreneurial values.  
Over 50 years later, Sonepar's independence remains a key strength in the Group's strategy of sustainable, long-term growth. It continues to expand across the world, powered by the commitments of its family shareholders and by investing in the skills of its associates. 
"Sonepar aims to remain the leading B-to-B distributor of electrical products, solutions, and related services; serving customers with an omnichannel digital experience, promoting best-in-class sustainability, and ensuring associates a diverse and inclusive working environment with a unique Purpose" 
Philippe Delpech, Sonepar CEO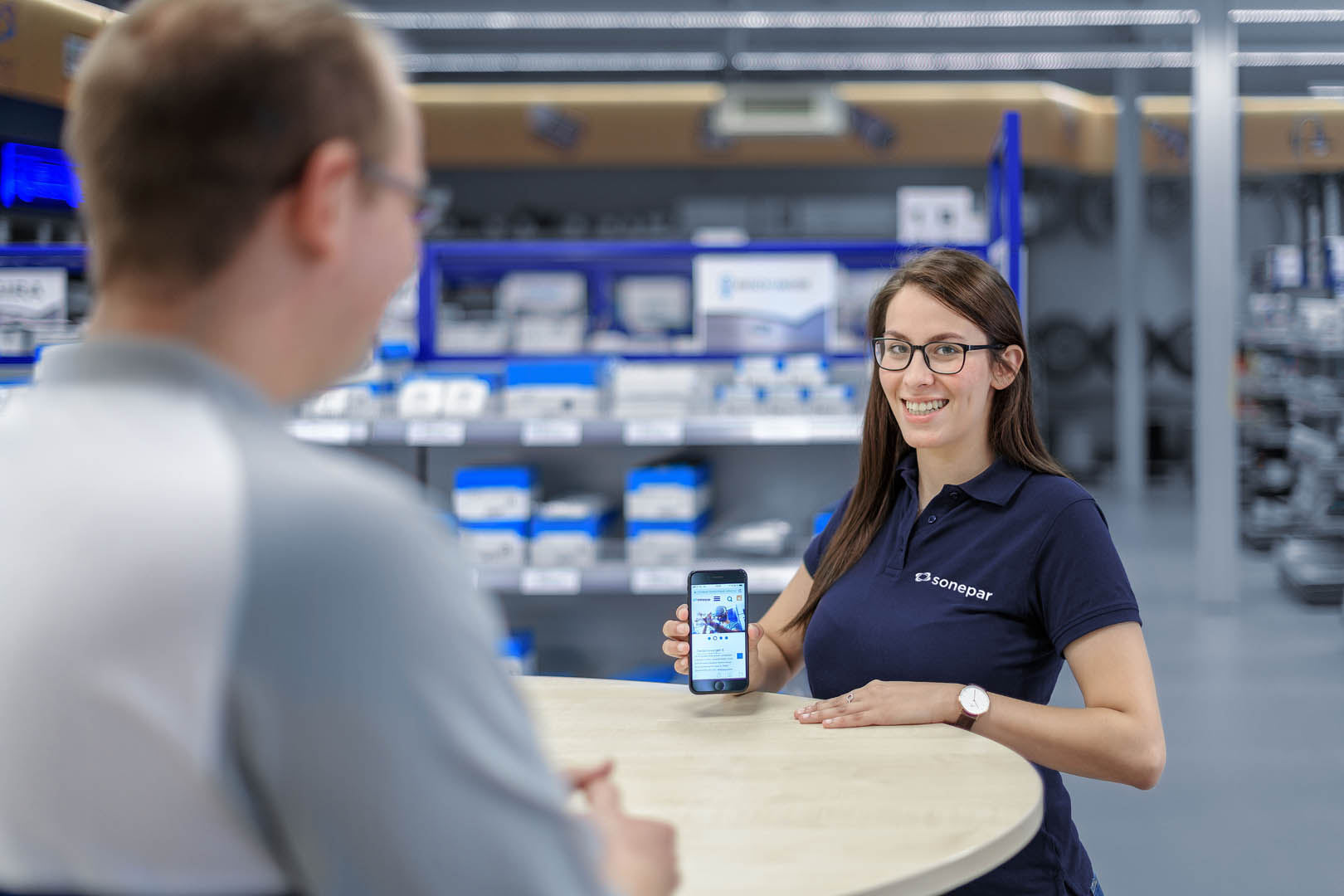 A global leader – at a glance
Sonepar is an independent family-owned company with global market leadership in B-to-B distribution of electrical products, solutions and related services.
Through a dense network of 80 brands spanning 40 countries, the Group has an ambitious transformation agenda to become the first global B-to-B electrical distributor to provide a fully digitalized and synchronized omnichannel experience to all customers.
Drawing on the skill and passion of its 44,000 associates, Sonepar had sales of €32.4 billion in 2022. Sonepar makes its customers' lives easier, over the counter, visiting customers, by phone or online, – however we're needed.
€32.4BN 
Group sales in 2022
Sonepar is a leader in a vast and expanding global market.  
As the digital revolution gathers pace and product technologies continue to advance, there's an ever broader range of applications for electrical equipment and a growing need for new services. 
The Group's history, culture, and philosophy are all about solid, long-term values. These are the foundations of our corporate governance, where our family shareholders, executive committee, and employees work together to drive sustainable growth with a high value on compliance and integrity. 
Long-term values that drive sustainable growth
Panorama
Discover Sonepar at a glance, its activities, key figures, worldwide presence and strategic plan.
Digital Transformation
Reimagining our business for a digital age and becoming a digital enterprise.
Executive Committee
Get to know Sonepar's Executive Committee.
Our commitments
Sonepar is committed to the highest ethical, social, and environmental standards.