In a changing world, at Sonepar we are determined to remain the leading business-to-business distributor of electrical products, solutions and related services. Serving customers with an omnichannel digital experience, promoting best-in-class sustainability, and ensuring associates a diverse and inclusive working environment.
Why did we renew our brand identity?
The Sonepar Group is pursuing an ambitious and challenging transformation. This is a response to both our customers' needs and market developments. 
Twenty years after we launched our previous identity, the Sonepar brand is active and successful in 16 countries.  We operate in many more countries across the world through other companies in the Group.  
in November 2021, Sonepar launched a new brand identity and reaffirms its values to support the ambitious Group's transformation. Far more than just a logo, our brand signifies who we are, how we behave, and what makes our business so distinct and unique.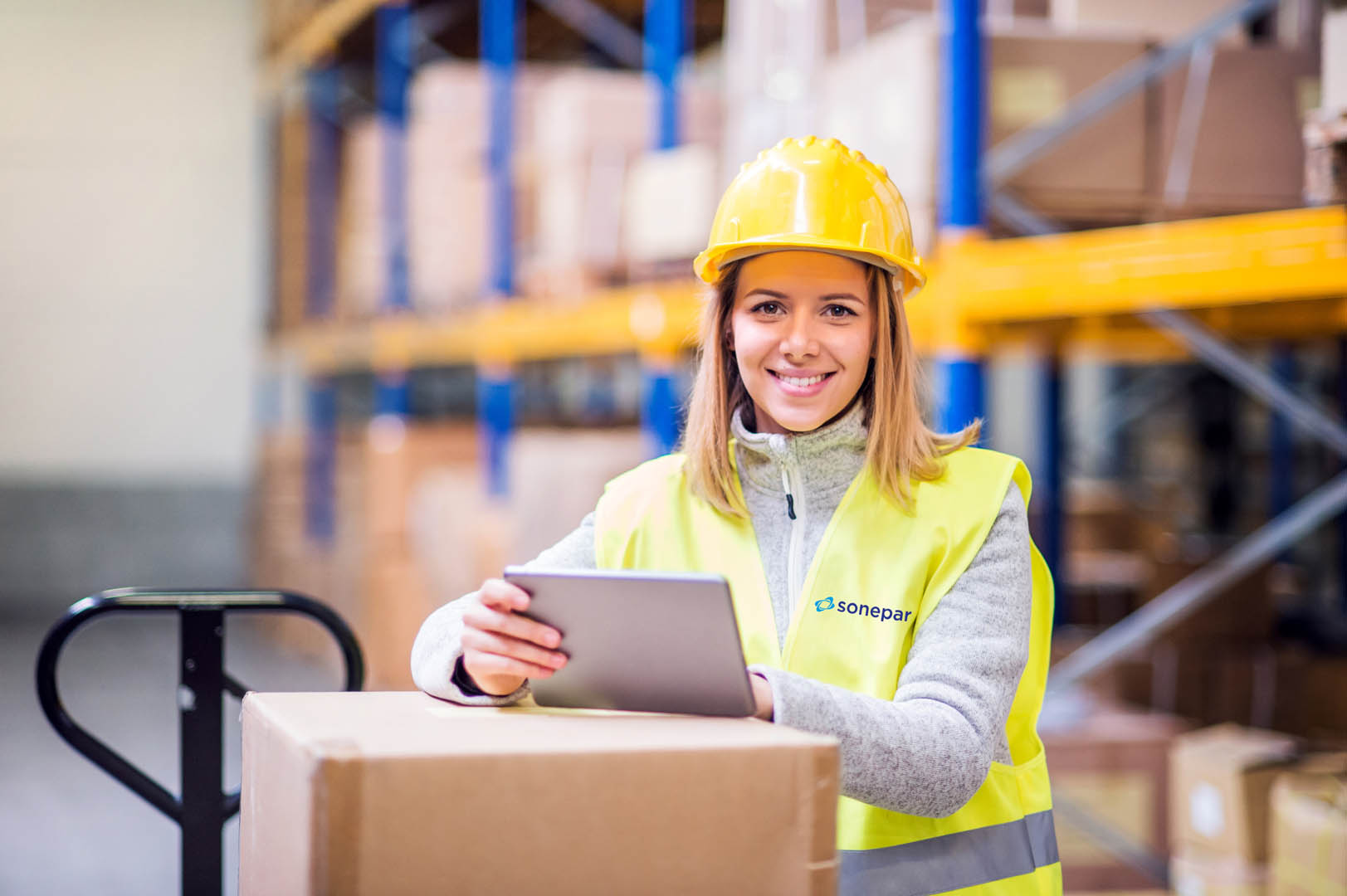 Our visual identity
Our brand logo builds on the past and an evolution developed on solid foundations. It's an identity that has a history of success.    
The ellipses – the two, interlocking orbits that represent Sonepar's unique balance of global scale and local empowerment– have been simplified so that they work more powerfully wherever they appear. 
There's also a balance between the symbol and the spelling out of Sonepar's name. 
Sonepar's new identity is modern, bold and designed for an omnichannel experience. The intention is to promote our brand to all stakeholders with a more powerful logo. 
Who we are and what makes us different
Sonepar has built an undisputed leadership position in business-to-business electrical product distribution, systems, and services thanks to a unique combination of being family-owned, with a long-term horizon, best-in-class leadership, an engaged workforce and demanding corporate governance.
We serve customers around the world with a unique balance of global scale and local empowerment, making their lives and day-to-day operations easier. We invest in cutting-edge supply chain and digital, omni-channel technologies to deliver the highest standard of service to them.
People are essential to our business. We champion difference and diversity.  Over-the-counter, online and side-by-side, we value relationships with customers, suppliers and every one of our Sonepar associates.  Today, Sonepar is the world number one in sales of energy-efficient products, a leading pioneer of energy transition, making sustainability a priority.
We're ambitious, driven by entrepreneurial spirit. Our expert advice is combined with more than fifty years of experience. We're trusted to lead.  We are fearlessly competitive, but never lose sight of the need to make a profit to invest in our future.
We strive for unity, not uniformity, synergy, not sameness and agile adaptability in the face of change.  Operating with complete integrity, our business behavior and levels of responsibility set the highest standards.
These many differences make every one of us stronger.
We are Sonepar – Powered by Difference.
Our values
Our beliefs and behavior are founded on strong values. They drive our mission as a business. Every day, we make our customers' lives easier by providing products, logistics, and solutions to construction companies, other industries, and utility organizations across the world.
Our customer-centric approach leads to tailor-made solutions. And we give the same high level of service to all our customers. Everything we do, right across the world, is based on these four pillars.
Customer Centric
Deliver better solutions through proximity and understanding of our customers. 
Make customers' lives easier by bringing the magic of simplicity. 
Anticipate needs and deliver improved customer benefits. 
Committed to People and the Planet
Celebrate our diversity and inclusivity because collectively we develop better solutions. 
Build long-term relationships based on mutual respect. 
Champion sustainable practices, driving the clean energy transformation. 
Lead by Example 
Give our best performance in everything we do. 
Do what is right, making integrity and ethics the foundation of everything we do. 
Encourage the energy transition, inspiring customers, and co-workers. 
The Will to Dare 
Bring an entrepreneurial approach to the problems we solve. 
Dare to push boundaries to accelerate energy transformation. 
Always question, always explore. 
History
Founded in 1969, our journey to our leading position today has seen several key phases.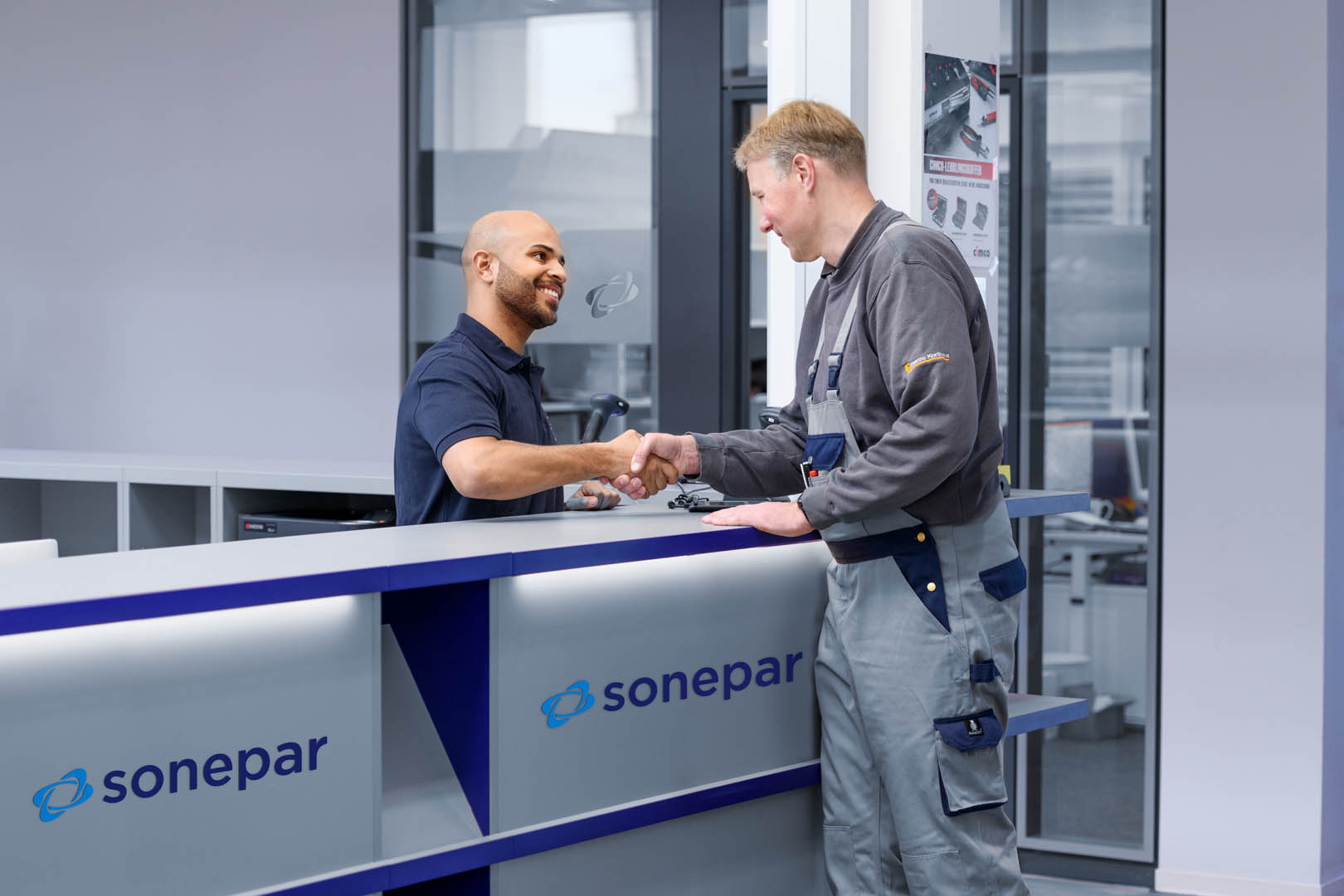 Presence
Discover our presence worldwide - 100 local brands spanning across 40 countries.
Commitments
Sonepar is committed to very high ethical, social, and environmental standards.