Warren aims to bring our contractors the best and most dependable products that will ensure durability and optimum performance in the residential, commercial, industrial, and utilities segments. What makes us unique is our ability to extend our offering, based on customers' needs, with the power to provide solutions and services tailored to specific projects.
As an experienced market leader, we are unmatched in our logistical ability to supply our customers with electrical products, power distribution components, renewable energy solutions, lighting and wiring devices, cables and wires, tools, automation, testing instruments, safety, and all related services.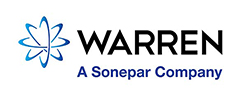 Warren del Caribe
Warren del Caribe is a leading distributor of electrical supplies, renewable energy, lighting, automation, and related solutions in Puerto Rico.
Visit website