Diversity is about the dimensions that make us different and unique. Inclusion is the practice of ensuring that people from all backgrounds are given equal access to opportunities and resources. 
We all have a diversity story to tell and that's why at Sonepar, we believe in creating a work environment where everyone can feel safe, use their voice, and know that they belong. Diversity and Inclusion (D&I) is a central focus of our global, strategic Impact plan.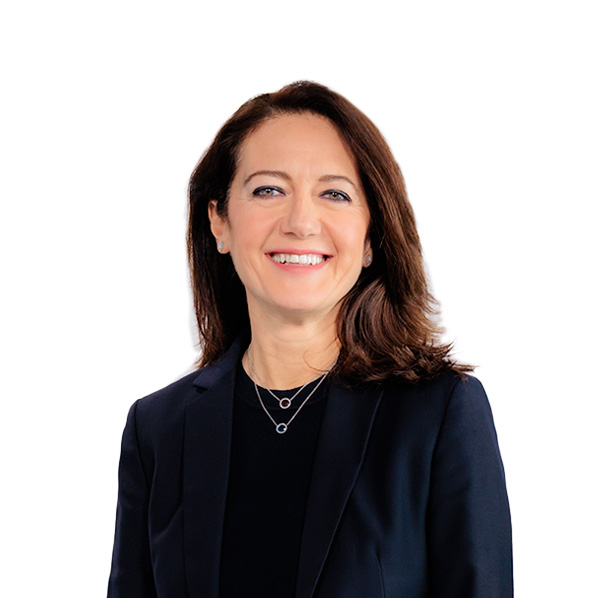 Sara Biraschi Rolland, Chief Human Resources Officer
"Everybody deserves to be heard and to be respected. Sonepar aims to ensure all associates a diverse and inclusive working environment. Our role is to build an inclusive organization leveraging all our differences as strengths to power sustainable performance".
D&I at the core of everything we do
Our D&I strategy has been developed with guidance from dedicated experts, sponsorship from our Executive Committee, and associates.
The resulting Roadmap is a key vehicle for raising awareness among associates and managers, as well as consolidating and communicating D&I initiatives across all countries where we operate. 
Our ambition, which encompasses our associates, our customers, and our suppliers, is to: 
Embed D&I across our business, operational, and HR initiatives
Foster an inclusive and safe work environment where everyone can realize their full potential
Create an inclusive and caring customer experience for all customers
Engage our suppliers in our D&I journey and commitments
These ambitions are strengthened by a series of commitments. 
First, we're building a clear D&I governance structure that can drive all our initiatives forward, build a network of experts, and ensure support and the appropriate key indicators across the group.  
We're also creating a transparent and consistent employer brand, underpinned by inclusive HR and managerial processes that see talent management through a 'D&I lens' and therefore promote it internally. This in turn, requires an inclusive and flexible work environment to attract and retain the best talent.  
Lastly, awareness and enablement are vital success factors in developing a more inclusive culture. Recent actions in this area include awareness sessions with our Executive Committee and broader HR network, adding Diversity & Inclusion as a topic to our in-house Leadership Program, and adding a D&I index to our associate satisfaction survey.
Attract, retain, and promote women – with the aim of increasing women in the workforce from 25% to 35% by 2025.
Promote diversity at all levels, especially enabling associates from diverse backgrounds to grow within the organization.
Promoting an inclusive workplace for people with disability.
Diversity and Inclusion in action
This strategy has been rolled out throughout the Group. Discover below some examples of local good practices.
Sonepar Awarded GEEIS Certification
In 2022, Sonepar has obtained Gender Equality for European & International Standard (GEEIS) certification for the next four years.  
GEEIS is an international standard enabling the development of a common culture in gender equality and diversity in the workplace. Therefore, it serves as a benchmark in the field of professional equality, recognizing all of the actions taken by Sonepar over the past few years. 
Sonepar is committed to very high ethical, social, and environmental standards and ensure associates a diverse and inclusive working environment.  
Inclusive Recruitment in Asia
Local HR teams have implemented a new recruitment policy that promotes equality and diversity in terms of ethnicity, gender, and disability.
Another initiative aims to support women returning from maternity leave by providing lactation rooms and dedicated refrigerators to store breast milk.
Sonepar Partners with Gerando Falcões to Raise Funds for Local Communities
The COVID-19 pandemic has been a highly challenging time for Brazil and has greatly impacted several communities in need. Sonepar has therefore partnered with Gerando Falcões, a nonprofit organization based in Favela, that aims to transform the lives of children and young adults through a combination of socio-emotional and professional education.
Sonepar's main goal is to generate donations through various channels within their Brazil network, enabling associates and customers to contribute Gerando Falcões's initiatives, reinforcing the company's belief that we are able to overcome times of crisis when we work together.
Our brands in Brazil, Nortel, Dimensional and Eletronor have also joined the cause, to collect and distribute digital food baskets to needy families in vulnerable communities which were profoundly impacted by the COVID crisis.
Compliance and integrity
Complying with legal and regulatory requirements is a challenge we meet in all countries where we operate.