We are constantly expanding our product and service range to more closely meet our customers' needs. And, to better serve our large customer base in Thailand's fast-growing market, we now operate through three business divisions: Electrical Distribution, Projects, and Oil and Gas.
Sonepar Thailand
Sonepar in Thailand is the largest privately held B-to-B distributor of electrical, industrial automation, oil and gas products, solutions and related services.
Visit website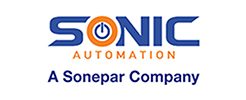 Sonic Automation
Sonic Automation is a leading and experienced distributor providing a "one-stop shop" for industrial automation products, solutions, and related services in Thailand.
Visit website
Vallen Asia
Vallen Asia is a leading provider of integrated supply chain solutions and MRO industrial distribution across Asia.
Visit website