A glass manufacturing plant can't just shut down. In fact, once a furnace becomes active, it shouldn't stop for another 14 years! Keeping the industrial machinery running is absolutely critical to business – so when it comes to asset management and reliability, you need a partner you can trust.
The Challenge
Carlex Glass America LLC is a glass manufacturer with a plant in Nashville, Tennessee, which produces glass primarily for the automotive industry. One of only a few facilities in the U.S. capable of producing full-circuit glass, the plant uses a variety of Rockwell Automation equipment to control its processes.
Carlex needed a strong local partner who would work to understand their business, provide resources on site, offer quality control and risk management services, and be a committed, reliable team player. 
Irby Electric's Solution
As an authorized service provider for Rockwell Automation, Irby Electric was initially brought in to help Carlex implement a Rockwell reliability program to manage hard and soft assets. The program included process improvements, plant optimization, spare parts, and a net positive effect on overall equipment efficiency (OEE).
Over time, Irby Electric proved to be a reliable and capable partner, and Carlex chose to have Irby own the entire process. Irby Electric now manages critical risk across several key phases of reliability: maintenance, engineering, asset management and logistics.
Irby's asset management & reliability (AM&R) solution was solidified by an Integrated Services Agreement (ISA) that includes streamlined communication and support, repairs and manufacturing, field labor, remote support, quality control, and risk management.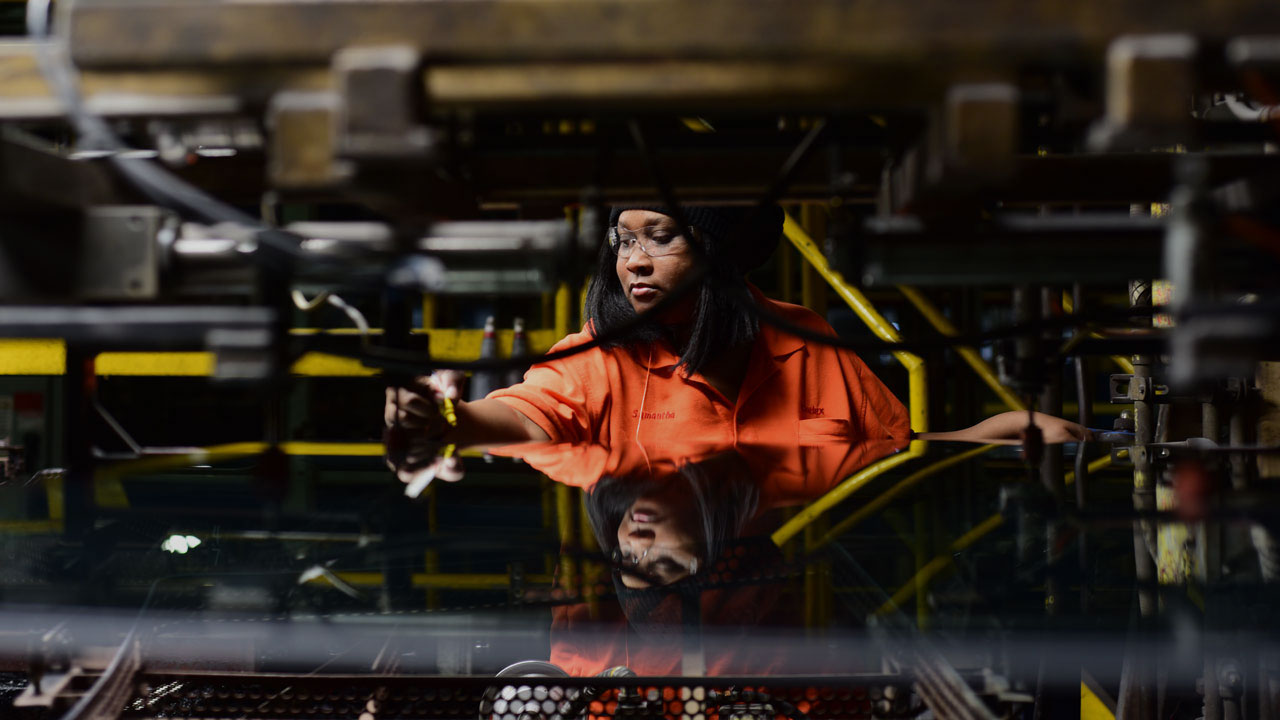 Customer Results
Irby Electric's bundled services and reliable long-term support have dramatically reduced costs and downtime for Carlex Glass.
Some highlights:
Significant cost savings due to proactive risk management, service bundling, asset optimization and reduced downtime.
161% return on investment for Carlex was achieved in the first quarter of 2023 with some key performance initiatives exceeding $69,500.00 in additional savings.
An average of $60,000 loss in drives per year was completely eliminated, thanks to research and identification of a ground arc issue.
Eliminated price increases of more than 5% year over year during the contract period
Capacitor reform service that optimizes low voltage drives and prevents failure within 3-5 years of use saved an estimated $15,000 per year.
Annual Repair Agreement within contract maintains an additional $8,000 per year in hard savings and provides data-validated warranty to critical components.
The consistent delivery of these results led Carlex to put their trust in Irby Electric's knowledgeable and dedicated associates. Irby Electric strives to understand a holistic view of your business, what affects your key performance indicators (KPIs), and the best strategy to improve your bottom line, and they have a proven track record of success in helping our customers improve their plant performance and reduce downtime.
Irby Electric's industrial services help this customer get the most out of their automation equipment by reducing downtime and associated costs. Our specialists don't just fix something after it's broken. They consistently optimize drives to avoid malfunctions, and they proactively manage risk and explore possible causes for equipment failure. Irby Electric is a true long-term partner to industrial customers, working to understand their business and keep their facilities running at peak performance.