Last week, Sonepar released its 2022 Key Figures with outstanding results, reinforcing our undisputed leadership position in the B-to-B distribution of electrical products, solutions, and related services (read full Press Release here).
Not only was 2022 a historic year in terms of performance, reaching a new record with sales of €32.4 billion, but it was also an exceptional year for M&A: Sonepar completed an unprecedented 20 acquisitions, incorporating both generalist and specialist companies (industry, HVAC, utilities, photovoltaic), into its portfolio.
These acquisitions represent 183 new branches and 2,100 new associates joining the Group – a warm welcome to you all!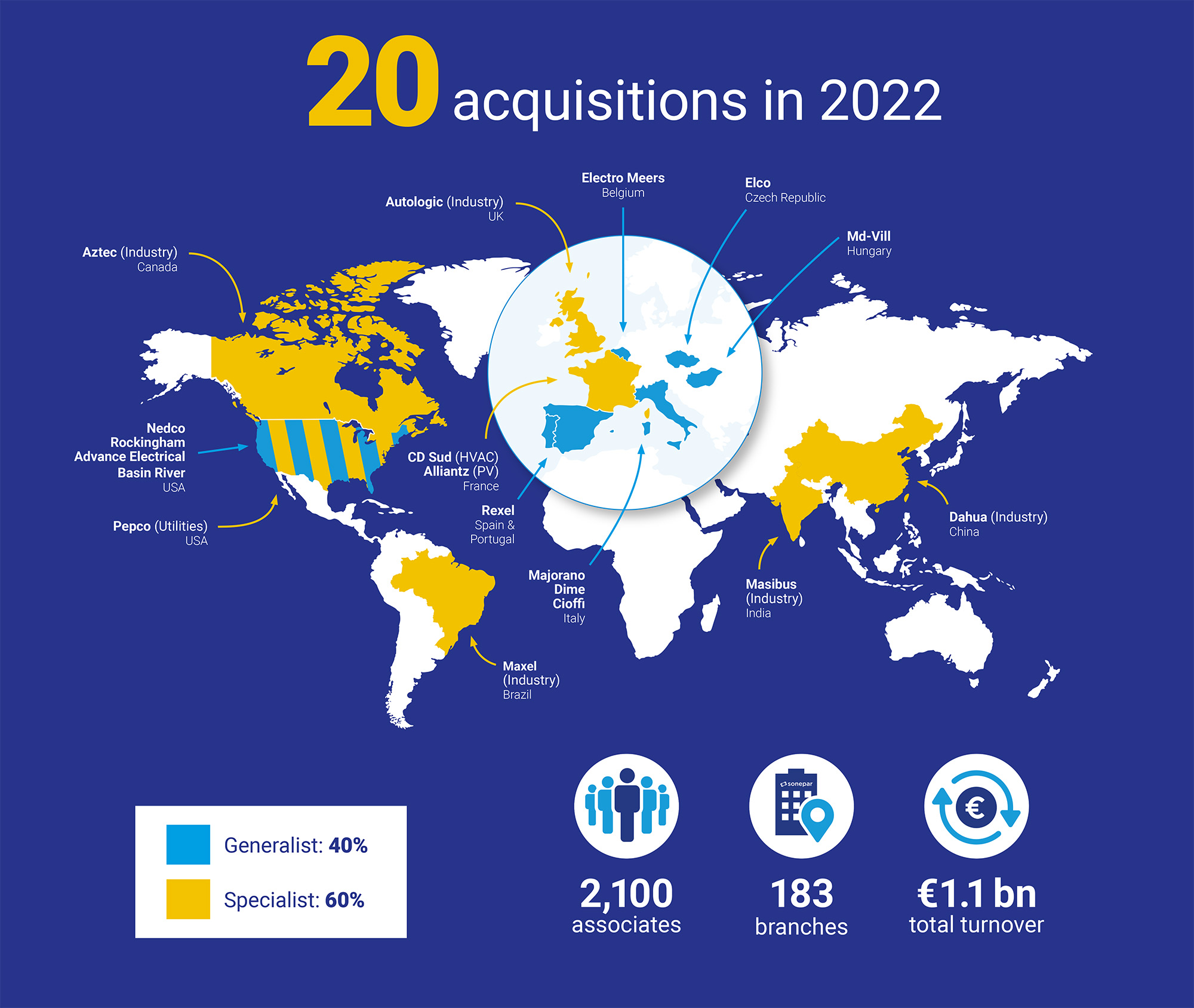 Over the past 20 years, acquisitions represent 60% of total growth, and the group has made 200+ acquisitions accounting for more than €10 billion in sales.
Learn more about Sonepar's acquisition strategy here: Acquisitions | Sonepar